A Progressive Vision
Wallace Global Fund is inspired by the progressive vision of its initial founder, Henry A. Wallace, who championed what he called the "common man" in the struggle against the moneyed elites for control of the government and the planet's precious resources. This phrase, coined in his most celebrated speech as Vice President of the United States in 1942, envisaged an America for the people and of the people, an America that privileged the many and not only the elite few. He called for a "people's revolution," progressive rhetoric that was in stark contrast to the conservative push for a system dominated by "free economic enterprise" for businesses. It is Wallace's radical yet strategic vision that underpins our work to advance fundamental systems change and that continues to guide Wallace Global Fund today.
"Democracy must put people first and dollars second. Stand up and fight for your rights!"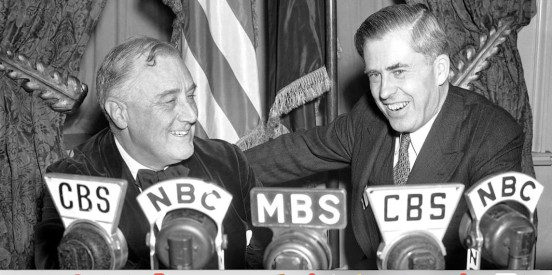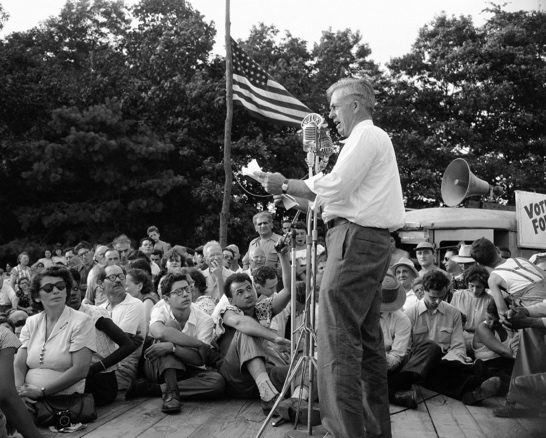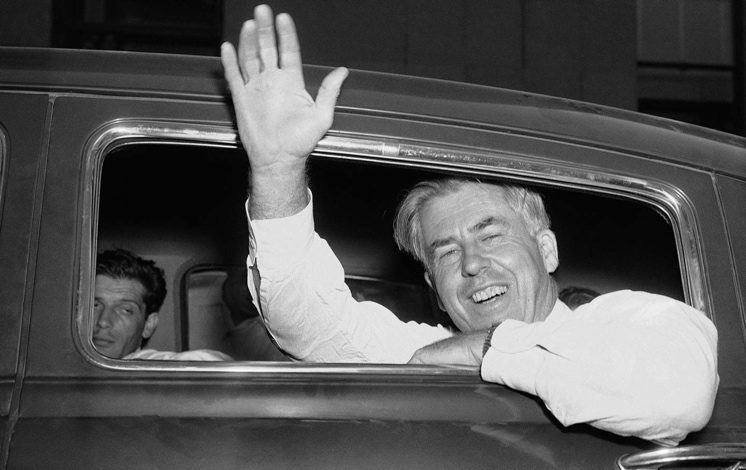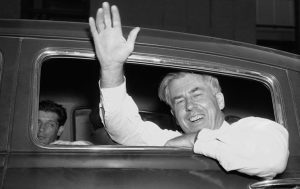 An Unshakable Commitment to Justice
Henry Wallace's visionary 1948 campaign for President broke new ground in the fight against racial segregation. Touring the South with his mixed race staff, Wallace refused to appear before segregated audiences and spoke unswervingly of the need for racial justice. "Our greatest weaknesses as a progressive democracy are racial segregation, racial discrimination, racial prejudice and racial fear," he said.
Southern whites responded viciously. "They were egged, and they were tomatoed," wrote Studs Terkel of Wallace and his companions. "They were threatened. They were driven out of town." A sheriff warned, "Mr. Wallace, this is very dangerous. You may not live through this week."
The Evolution of a Legacy
As his career in politics came to a close, Henry Wallace put his personal fortune to work to further his values. He established the Wallace Genetic Foundation in 1959, which later split into three separate foundations, one of which is Wallace Global Fund.
"The ugly alliance between corporate greed and authoritarian state power that our founder Henry A. Wallace predicted decades ago in his famous essay on the danger of American fascism is all too clear in today's world. And with the possibility of a massive payday dangling in front of them, corporate America has been shockingly silent about — or even supportive of — demagogic and xenophobic rhetoric and policy. … Nonprofit organizations and social-movement leaders are working to fight racism and hatred, defend the rights of the most marginalized, protect the pillars of democracy, and advocate for sensible actions on climate. They need our resources now more than ever. Philanthropy must expand our giving commensurate with the needs. Fattening our endowments precisely at the time we are needed most would mean failing in our responsibility to serve the public good. We believe the only moral path forward is to use those gains to fight back."
— Scott Fitzmorris, Co-Chair, and Ellen Dorsey, Executive Director, Wallace Global Fund, in The Chronicle of Philanthropy, April 2018.
Inspired by Henry Wallace's belief in a progressive future, his warnings about corporate power, and his vision of racial and gender justice, Wallace Global Fund today works to support people-powered movements working to advance democracy and human rights and fight for a healthy planet.
Henry A. Wallace Award Recipients
The Henry A. Wallace Award was established in 2018 to commemorate our founder's inspiring legacy and recognize the extraordinary courage of movements that stand up to injustice and oppression.
The Poor People's Campaign is leading the fight to take care of people and the planet by resisting the power of profit-driven corporations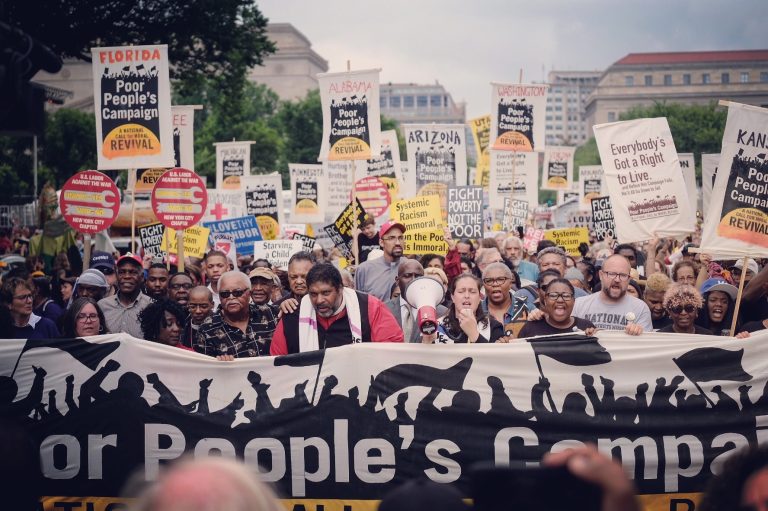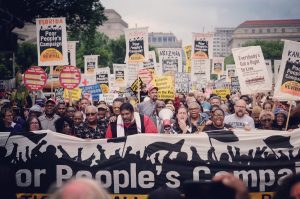 The intersectional and worker-focused Sunrise Movement has transformed the climate justice debate and made strides reminiscent of the New Deal era victories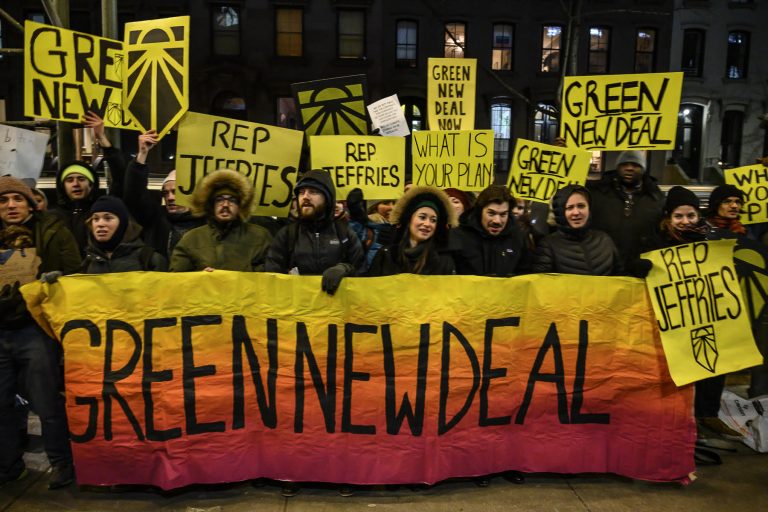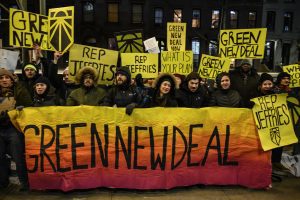 The first Henry A. Wallace Award honored the Standing Rock Sioux Tribe for its brave resistance to corporate power as they protested the Dakota Access pipeline