We Align Our Investments With Our Mission


Wallace Global Fund fully aligns our investments with our values and grantmaking goals. The financial system can fuel injustice and inequality, or it can seed and scale innovation, drive change in corporate practices, and advance sustainability and human rights.
Our investments are 100 percent mission-aligned, 100 percent free from fossil fuels, 100 percent environmental, social and governance (ESG) integrated, and over 20 percent invested in climate solutions. Additionally, five percent of Wallace Global Fund's investment portfolio is allocated for high impact investments focused on energy access and energy justice, community regeneration, and gender and racial justice, with expectation of fair returns.
These commitments have not come at the expense of market returns. To the contrary, over the past decade Wallace Global Fund, in partnership with our investment advisers at RBC Wealth Management, has earned returns that have significantly and consistently beaten our benchmarks. Strong investment results have enabled us to grow our grantmaking and drive social and environmental change.
"It is time for philanthropy to tear down the wall between grants and investments. We cannot invest in the corporations and business practices fueling the social and environmental problems we ask our grantees to solve. As foundations, we are not just any 'investor.' We receive special treatment under US law to serve the public good. Therefore, our investments should not harm it. Instead, we must use our investments as a uniquely powerful tool to advance our missions."
– Ellen Dorsey, Executive Director, Wallace Global Fund
Read More About Our Investment Approach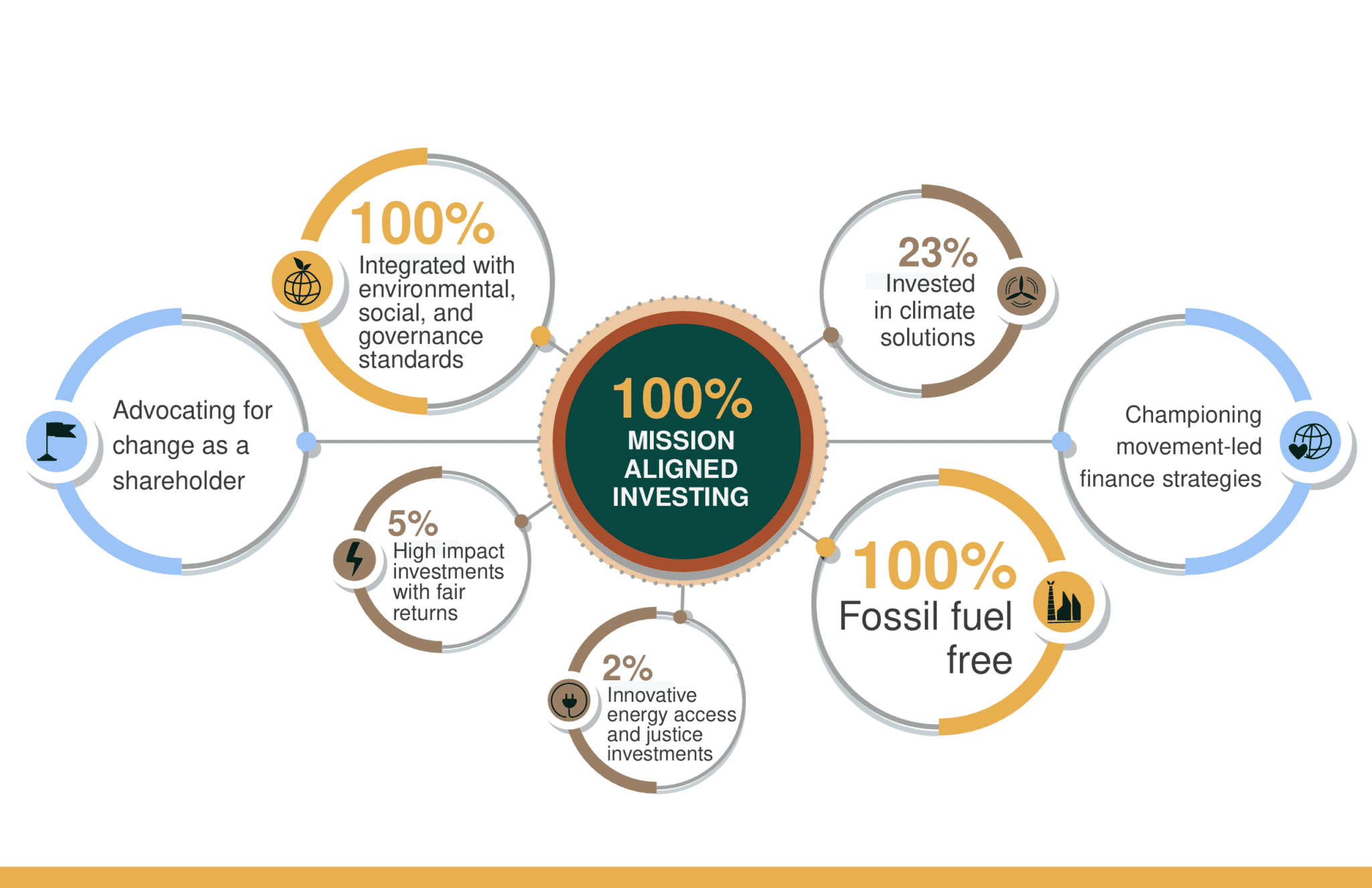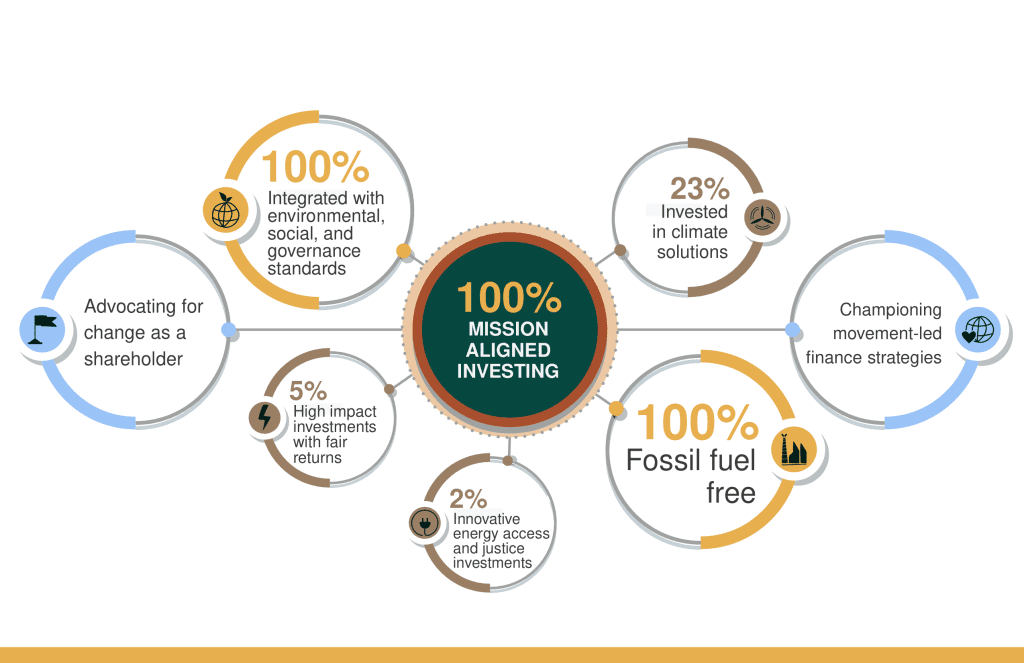 The Power of Strategic Investment
See how Wallace Global Fund investments are making a difference
Moving Our Investments to Serve Our Mission
Resources
Here are links to additional resources on asset activism and impact finance:
As You Sow – Founded in 1992, As You Sow is the nation's leader in shareholder advocacy. Over the past quarter of a century, As You Sow has challenged corporations to be accountable for social and environmental impacts through shareholder advocacy, coalition building, and innovative legal strategies. 
Confluence Philanthropy –An intentional network of donors, philanthropists, and financial advisors committed to aligning investments with their community's values of sustainability, equity, and justice. To promote broader engagement in values investing, Confluence hosts biannual conferences, webinars, trainings, and networking events. 
Criterion Institute – A nonprofit thinktank that works to broaden what is prioritized in our economic decisions by empowering social change leaders with financial tools and knowledge and reframing financial systems through a gender lens.  
GenderSmart Investing – A global field-building initiative composed of over 2,500 investors and intermediaries across 50 countries dedicated to the deployment of strategic and impactful gender lens investing. 
Majority Action – A nonprofit organization that empowers shareholders to hold corporations accountable to high standards of corporate governance, social responsibility, and long-term value creation. Together with the 50/50 Climate Project, they educate and engage investors on the critical role of corporate governance in addressing climate change. 
Mission Investors Exchange – A network of foundations and mission investing organizations that provides resources, trainings, and networking opportunities around mission investing.
Racial Justice Investing – A coalition of investors, asset owners, and business leaders committed to advancing racial equality through accountability within the investment sector. Members work to amplify Black leadership, embed a racial justice lens into their organizations and investment practices, reinvest in communities, and use their investor voice to advance anti-racist public policy. 
The Global Impact Investing Network (GIIN) – A network that convenes impact investors to facilitate knowledge exchange, highlight innovative investment approaches, build the evidence base for the industry, and produce valuable tools and resources.
Toniic – A global community of asset owners seeking deeper positive net impact across the spectrum of capital. In addition to providing investor resources, they are conducting a longitudinal study of investment portfolios 100 percent activated towards positive net impact in every asset class to empower advocates and researchers with necessary investor data.
US SIF – A non-profit organization serving as a hub for the sustainable and impact investment sector in the United States. US SIF brings together leaders from a diverse set of fields to collaborate on investment practices that advance positive social impact and sustainability.